Sometimes your best brand story isn't the one you think it should be. It's one of your throwaway stories; an informal anecdote everybody else loves, but you don't think twice about.
I'll explain.
I recently stopped by a pet food store. Outside sat a brand representative at a table full of a type of cat food I hadn't seen before.
I asked the rep what made this cat food distinct from the brands inside the shop. She told me an intricate story about single-source proteins. I kind of got the gist, but not fully.
I asked where the food was made. Here's where things changed. She said, "It's made in Thailand. Why it's made there is interesting." She then told me a story.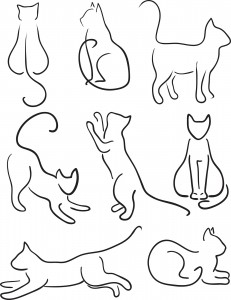 One of the brand's chief investors is a man who travels the world, and wherever he goes he brings along his pets — 25 cats.
During a trip to Thailand, he ran out of the food he customarily feeds his cherished cats, so he tried the local pet food. His cats wouldn't touch it.
Disgusted, he visited a nearby food manufacturer; one that had no experience with pet food. They had only ever prepared food for human beings.
He told the manufacturer his dilemma, gave them a rough recipe, and offered to pay if they'd make a few dishes for his cats.
Obviously, the manufacturer didn't know how the dishes would turn out. Still, they agreed to make them. The result?
All 25 cats loved the food. Couldn't get enough of it. They enjoyed it so much, in fact, that the man contacted an entrepreneurial friend in the United States, and they started selling the Thai-produced cat food here.
I asked the young lady if that story was a formal part of the brand's sales pitches and marketing materials? She said, no, it wasn't a story reps were required to use. She had heard it from the head of sales, and thought it quirky and memorable.
I took a few sample cans of the cat food, and thanked her.
When I returned home, my wife asked about the cans. Do you think I talked about single-source proteins? No way. I said:
"Let me tell you the story behind this cat food. There's this well-to-do man who travels the world, and everywhere he goes he takes along his 25 pet cats. Can you believe that?  Anyway, one day he and his cats were in Thailand and . . . "
For us  — as consultants and thought leaders — what's the takeaway here?
In conceiving your brand story, don't let your thinking become narrow and buttoned up. Make your mind bigger.
Yes, the people in your market need to know your value proposition, but they want to know other things, too. They want to know about you and your philosophy and how you started and what you've done and what you plan on doing and what drives you.
Don't straightjacket yourself by thinking only of terse stories that demonstrate monetary value. Instead, think of all the anecdotes that bring your brand to life. The stand-up-straight professional anecdotes as well as the bed-headed informal ones.
You never know which type will take your market by storm.
(This post was inspired by a comment made by my pal Nick Corcodilos about my previous post. You can read that post and Nick's comment here.)