Video
Become Known for an Idea
---
Working With Mark Levy
---
Find Your Position
---
Airplanes, Rockets, and Ear Infections
---
O'Reilly Media Video Training Course with Mark Levy
Influencing People Honestly:

Ethical Persuasion Strategies for Leaders, Managers, and Entrepreneurs
The word "influence" rightfully smacks of manipulation. But what if you could influence others using communication strategies that were ethical and open? What if the strategies you used were so focused and fair that the very people you were trying to influence wanted you to use them? Those are the concepts you'll explore in this video series, and you'll learn how to influence others through considerate, principled means.
Below are two of the course's sample videos. To order the full ten-video course, please visit OREILLY.COM
Sample Video #1: Welcome to the Course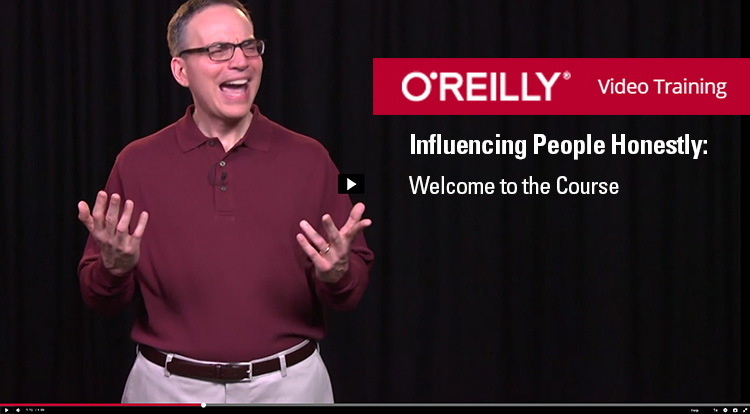 Sample Video #2: You're Already an Expert