Let's begin with a quiz. Below you'll find a list of book titles. All are genuine titles from published books – except for one. See if you can spot that lone non-book-title.
1. "Theodore Roosevelt on Leadership"
2. "Curious George and the Pizza"
3. "Soon I Will be Invincible"
4. "The Confident Leader"
5. "Virtual Learning"
6. "Sixty Stories"
7. "Apathy"
8. "The internet isn't that big a deal. Neither is the PC. Abandon all technology and live in the woods for a week and see if it's your laptop you miss most. In fact, the technologies most important to us are the older ones – the car and telephone, electricity and concrete, textiles and agriculture, to name just a few. The popular perception of modern technology is out of step with reality. We overestimate the importance of new and exciting inventions, and we underestimate those we've grown up with."
Think you know the answer? We'll get back to the quiz in a moment, and see if you're right.
Two Methods of Titling a Book
As a book-writing coach for businesspeople, I'm often asked about how to come up with a sticky title. I have a bag of titling tricks, but here are two of my favorites: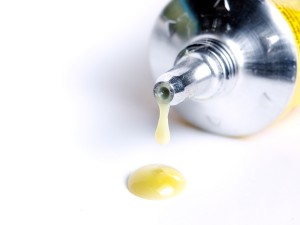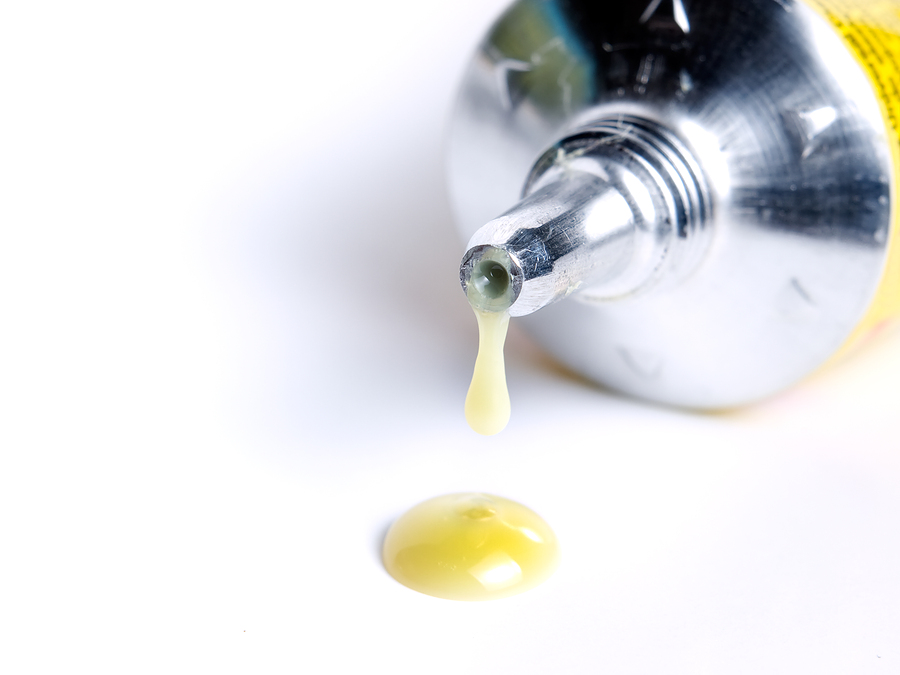 Sticky Trick 1. If the writer has written a book draft or proposal, I ask that they print it out, and underline all the interesting ideas and turns-of-phrase they see. We then comb through their work and make up dozens of titles based on every promising phrase they've highlighted.
The advantage of this approach: The titles we create are  based on the writer's organic material. That is, rather than focusing everything on the book's generic idea (for instance, how to be more productive), we can look for how the writer makes their point  in distinctive ways (how to be more productive by being "unreasonable").
Distinct ideas and phrases are what's going to make the book stand out in the marketplace when it's published, so why not start titling it from there?
Sticky Trick 2. The writer and I visit bricks-and-mortar and online bookshops, and we see which book titles catch our attention. Those attention-grabbers act as thought starters, and inspire us to come up with fresh titles.
This method harkens back to the quiz I asked you to take. You looked at eight choices and picked the one that wasn't a published book title. The answer, of course, is choice 8 ("The internet isn't that big a deal . . . ," which is from Bob Seidensticker's excellent book, "Futurehype: The Myths of Technology Change").
I'm certain you selected the correct answer, but how did you know it was correct?
Obviously, book titles follow certain rules of thumb. Perhaps you've never articulated these rules, but you know many of them inherently. They're a part of you.
You know, for instance, that a title must be short. While choice 8 was a powerful piece of prose and encapsulated the main idea of Bob's book, it violated the brevity titling rule.  Therefore, it couldn't have been the title. (A number of books have had lengthy titles for novelty's sake. The longest title on record, which celebrates the career of "Harry Potter" actor Daniel Radcliffe, is 4,805 characters.)
What are some other rules for titling a book? Again, an easy way of reminding yourself of rules you already know, or of finding new ones, is by studying existing books and extracting the concepts they use.
Look, for example, at my book, "Accidental Genius." The title was inspired by a quote from Samuel Johnson. One rule, then, might be, "Title your book using a full or condensed quote." A second rule could be, "Put together two conflicting words (like 'Accidental' and 'Genius') that intriguingly point to your book's main premise."
Tweetable Titles
Roger C. Parker, a smart and prolific writer who has penned 38 books, has collected dozens of titling rules, and has published them in a book called "#Book Title Tweet."
The work's central premise: for a title to be effective, it's got to be able to "communicate at a glance." The discipline of training yourself to write Twitter-friendly titles, then, is a useful one. Roger's book, in fact, dispenses its wisdom in approximately 140 tweet-sized chunks, including:
"[P]osition your topic by making it obvious whom you are not writing for, e.g., 'Design for Non-Designers.'"
"Target your title to a specific circumstance, e.g., 'How to Sell When Nobody's Buying."
"Position your book by projecting an 'attitude,' – 'Mad Scam: Kick-Ass Advertising Without the Madison Avenue Price Tag."
"Issue an engaging command and explain it, e.g., 'Don't Make Me Think: A Common Sense Approach to Web Usability."
"Ask a question while stressing your unique qualifications, e.g., 'What Can a Dentist Teach You about Business, Life, & Success?'"
Besides titling tactics, Roger shares bite-sized research and survey tips, and cautions.
At 130-odd pages, "#Book Title Tweet" is a speedy read, the information in it is first-rate, and the importance of its concept is undeniable.
After all, without a strong title, it doesn't matter how good your content is — no one will read your book, white paper, or article, click on your video, or attend your event.
You owe it to yourself and your work, then, to devise titles that stick in the mind or prompt a click.