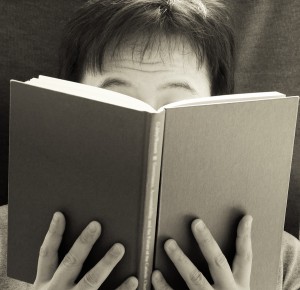 I'd like to tell you about a daydream I had that may be relevant to you and your business. First, though, a story.
A few days ago, my wife and I rescued a dog: Ginger, a seven-year-old Shiba Inu.
We hadn't planned on rescuing her or any dog for that matter. My wife had been surfing the internet, saw Ginger's sad-eyed photograph, and asked me to make a call. Nothing serious, mind you. A toe-in-the-water call.
When the shelter told me Ginger was a day away from being euthanized, we jumped in my Jeep, took a day-long roundtrip drive from New Jersey to Virginia and, with the help of several dedicated local rescuers, snagged her.
Once we got her home, we realized we had our work cut out for us.
When we introduced Ginger to our two elderly Shibas, she snarled and lunged at them.
While walking her in the yard, she backed up, dropped to the grass, and jerked her head — maneuvers that seemed designed to free herself from the lead, so she could bolt. (Her owner, in fact, had turned her over to the shelter because she was "an escape artist," and Ginger had managed to escape from one of her rescuers, who only caught her after the dog had dashed across city roadways and found herself trapped under a parked car.)
We also discovered that, although Ginger can climb stairs, she doesn't enjoy walking down them. Or, more accurately, she doesn't enjoy walking down our home's long staircases.
Since we hadn't prepared for Ginger's arrival – it was an emergency thing — we weren't sure how to handle these problems. While at the pet supply store, I decided to scrutinize the book section. I'm a lifelong book lover, and was sure I could find answers there.
When I saw the section, though, I winced. Staring me in the face were hundreds of dog training books espousing dissimilar philosophies and methods.
I thumbed through training books by monks, celebrities, and associations. I glanced at ones involving food rewards, handheld clickers, unconditional love, tough love, and the principles of wolf pack behavior as applied to humans and dogs. I studied books on high-energy and low-energy dogs. Then there were training books broken down by breed; each lecturing me on how one breed didn't respond to the same things as the next, and that choosing the wrong training technique could prove disastrous.
Looking through these books was overwhelming. I didn't want to learn a complicated system. I didn't want theory or opinion. I didn't want to pretend I was a wolf.
I just wanted to buy a book that directly dealt with the problems disrupting my household. I wanted to know only what I needed to know.
Standing there, flipping through book after book, reminded me of that daydream I'd mentioned. It came to me last year.
On my kitchen counter sat a pile of mail. In it was a brown padded shipping envelope. It wasn't clear who'd sent the envelope. I ripped it open and found a slender business book.
Unlike the other business books in my library, this volume wasn't written for a general audience.It was tightly targeted. Eerily so. Although my name was nowhere in the book, every chapter seemed written for me.
The book was created for positioning consultants, born in Flushing, New York, who were also book-writing coaches and ideation facilitators. This tiny readership, the author said,  considered themselves writers first, and businesspeople second.
I perused the Table of Contents, and saw that the chapter titles were clear-cut questions ripped straight from my life, including "How can I get clients to complete their writing assignments when they're busy running companies?" and "What are the best ways to stay in contact with prospects without being pushy?"
The content, then, covered a diverse array of mini-subjects, all of keen interest to me. There was material about sales, marketing, content development, project management, people management, self-management, IT, finance, billing, travel, and the like.
Of course, none of the material was comprehensive. It focused only on what most concerned me.
I remember snapping out of my dream, and thinking, "Imagine if a book like that really existed? One that almost read my mind. One that I'd tear through in minutes, because every time I'd turn the page I'd see an issue that mattered dearly to me."
I hadn't thought of that daydream again until, as I say, I was standing in the pet supply store combing through a stack of material I didn't want to read. I decided to act.
Now I'm putting together that dreamed-of business book written just for me. No one else need see it, and it will likely remain a work in progress, since my needs continually change.
Still, taking the time to list and articulate all my pressing concerns, and then doing the thinking, research, and writing needed to compile and experiment with the answers should be of substantial benefit.
You, too, might try creating an advice book written especially for you. How should you begin? Since I've never written one, I can't be sure. Some ideas:
Create the book's title.
Spend a couple of days making a list of every business question you're wrestling with. The more unique the question is to you, the better. For example: "How do I get more clients?" is too general. "How do I get fifteen new clients in two months?" is better.
Pick the question that you have the most energy for, and answer it. How? Through any number of means: freewriting, interviewing experts, speaking with clients, and field-testing approaches, among other things.
When you're finished doping out the first question, go to the next one you seem drawn to.
Just making the list of questions and putting all your thinking in one place is bound to help. You'll get clearer about your problems, and will undoubtedly see options that had eluded you.
As you create your own book, please let me know how things go.